"JUVIA is more than loungewear. JUVIA is a matter that is very close to my heart."

Judith Dommermuth
HOW ALL STARTED
Judith Dommermuth, founder and owner of JUVIA, has been traveling a lot from an early age. As a successful model, Judith has traveled the world. To wear comfortable clothing that is also fashionable was very important in her life.

Her company employing around 35 people in offices in Cologne and Montabaur, offering various showrooms, and collaborations with selected partners, was born based on the idea of getting into a feel-good mode quickly, not only at home but also on the go, without sacrificing elegance.
SWEATSHIRTS, T-SHIRTS & PANTS FOR ANY OCCASION
Comfortable yet fashionable – since 2013, the German company JUVIA has been producing exclusive loungewear that you can wear out and about and that can be styled for any occasion. The timeless yet on-trend favorites for men, women, and kids can be individually mixed and matched. Experience premium comfort and feel-good energy beyond chilling on the couch and shopping with your best friend. Sweatshirts, T-shirts, and sweatpants also deliver a relaxed, elegant look at after-work drinks in the city, on a long flight, or at a cozy picnic in the countryside. Exclusive understatement paired with subtle, fashionable details – all in the unmistakable style of JUVIA.
QUALITY – PREMIUM MATERIALS AND WORKMANSHIP
The luxurious loungewear from JUVIA is defined by selected, soft fabrics in premium workmanship, making it a durable option for everyday wear. Exceptionally comfortable sweatshirts, sweatpants, and jumpsuits – trousers, dresses, and jackets. Cool pieces made of premium-quality, exceptionally soft materials meet harmonious color palettes, both in solid colors and with distinctive, wearable prints – an innovative, inspiring fashion statement. The collections are mostly made in Europe and meet the highest standards of modern, universal loungewear.
JUVIA – LUXURIOUS LOUNGEWEAR FOR ANY OCCASION
Elegant, fashionable, and always comfortable – JUVIA's high-quality loungewear promises maximum comfort and timeless design. Thanks to extra-soft materials, harmonious colors, and modern details, you can effortlessly combine these versatile pieces and create a variety of outfits. Selected fabrics in best workmanship distinguish the collections and make them long-lasting companions for every day.
ASSISTANT SALES OPERATIONS
ANA
Our lovely Ana meets her colleagues super organized, helpful, and flexible. Always in a good mood, she brings cheer to the workday while keeping track of the sample inventory of our collections. The Tech-Velour set is the perfect choice for Ana on any occasion!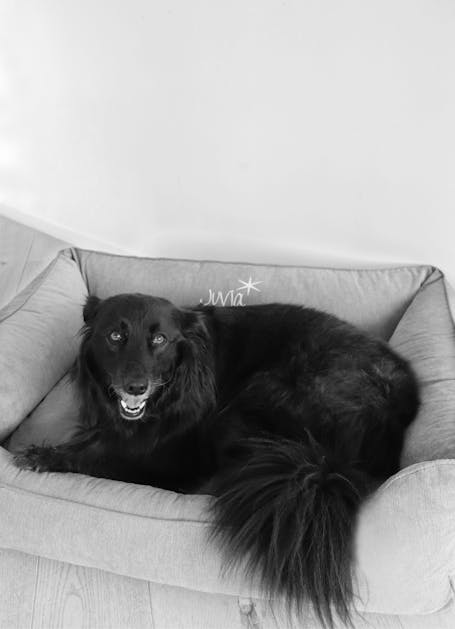 CUDDLE MANAGER
MASHA
Masha loves to be in the office with Lone to greet the team with a cuddle session upon arrival. Every now and again, she checks in on her colleagues and provides short breaks to relax. Also, the mailman is one of her besties.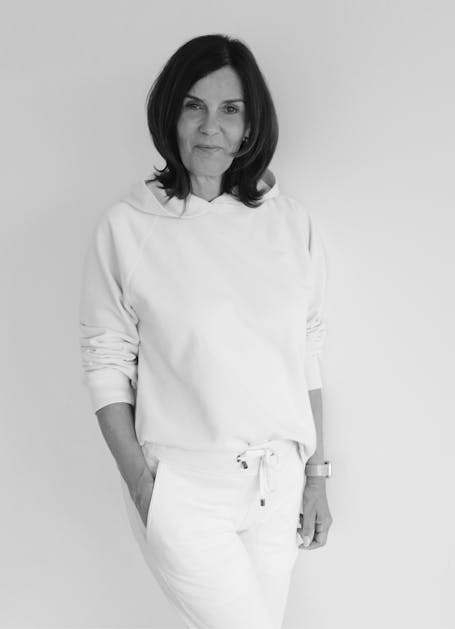 STORE MANAGER ASSISTENT OUTLET
MICHAELA
Micha is always open for a chat with customers and colleagues. She transmits her enthusiasm for JUVIA through her communicative personality and spreads her self-proclaimed JUVIA addiction to everyone around her. Micha's favorite piece? She loves everything from JUVIA!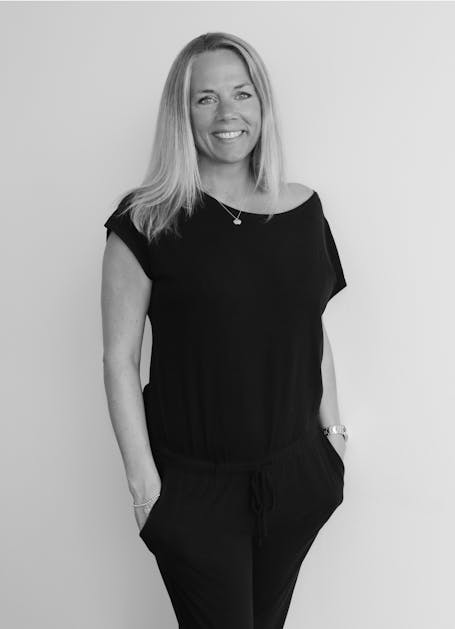 ASSOCIATE ACCOUNTING
MAREIKE
Our happy soul Mareike makes every balance sheet look good. At work, she operates on a strict only-good-vibes policy and is as happy about her office view as she is about being part of the JUVIA team. She can no longer imagine her closet without the slim-fit pants in every leopard print variation.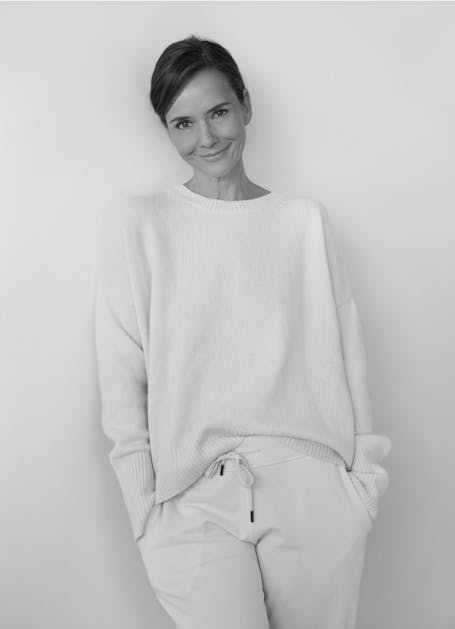 CHIEF CREATIVE OFFICER
JUDITH
Our founder Judith loves the warm welcome from the office dogs in the morning. Despite the never-ending to-do list, the togetherness in the JUVIA family is especially important to her. When Judith is not on tour, she likes to end a long day at the office with the team.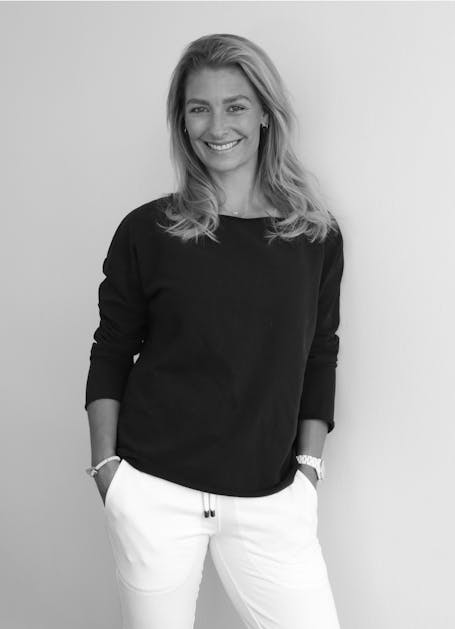 GRAPHIC DESIGN
ANN KRISTIN
Ann Kristin is our very talented graphic designer, as she can create a masterpiece based on any motif. She is proud to be part of the JUVIA family for many years and appreciates the intimate collaboration with colleagues. Her favorite item is a pair of Leoprint pants from the very beginning, which holds a lot of history and memories for her.
"No day is like the other! Every day you get the chance to put new ideas into action and learn something new."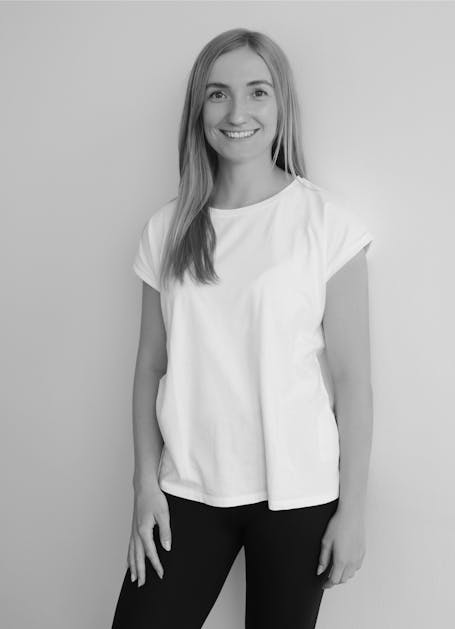 ASSISTANT TO CCO
SMILLA
Open-minded and always up for fun! As Judith's right hand, Smilla has an extensive daily routine with the most diverse tasks. According to Smilla, her colleagues sweeten her everyday life at the office, where you can probably find her wearing her favorite pair of leggings Pamela.
HEAD OF FINANCE & HR, BUSINESS REPRESENTATIV
SIMONE
Simone, always in a good mood and a real Cologne native, keeps the money together. Super professional, very well structured, and always organized. What would we ever do without her? As an employee of the first hour, even to Simone, no day is like the other. According to her, the boxy shirt Lena cannot be missed on any trip!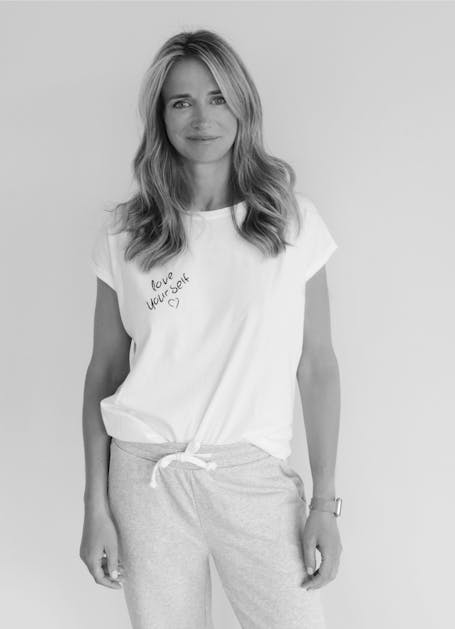 MANAGEMENT INFLUENCER, VIPS, AND EVENTS
ANNA
Anna radiates good vibes with her positive and communicative nature. Through her experience and connections, she enriches every event. For her, JUVIA is more than just clothes – it's a community! Her favorite piece is the white boxy shirt because you can never go wrong with it!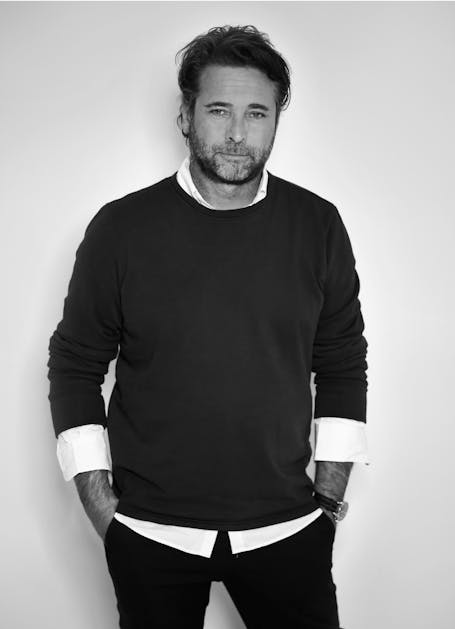 CHIEF SALES OFFICER & CHIEF PRODUCT OFFICER
BERND
With his know-how and wide-ranging knowledge, Bernd is a win for the team and the entire company. The development of concepts, the next deal, or an upcoming team event – Bernd is your always available and humorous person to go to.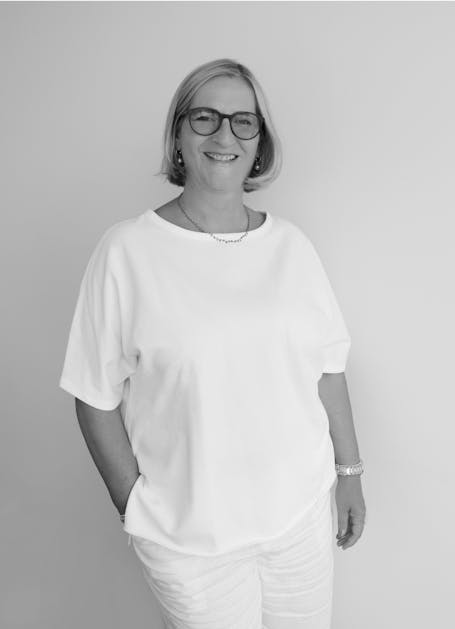 TEXTILE AND CLOTHING MANAGEMENT WOMEN, STYLE DEVELOPMENT
DORIS
Doris is spontaneous, flexible, and always on the run, but that doesn't stop her from coordinating the collections and bringing the development of new styles to the next level. She loves to wear the cape sweater Doris – named after her! ;)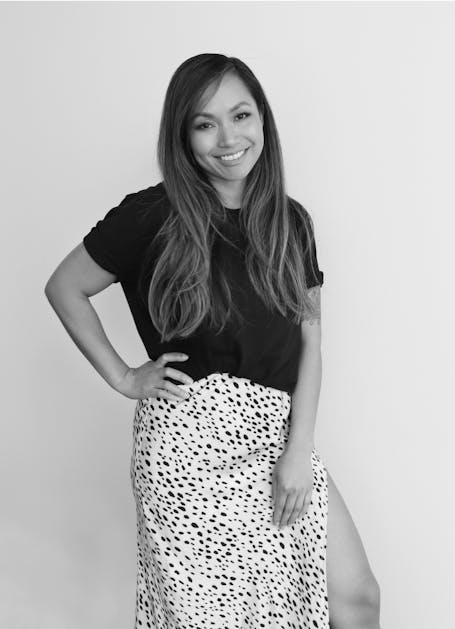 SENIOR MANAGER SALES OPERATIONS
MARICEL
Maricel has by far the sweetest telephone voice and is always available to our B2B customers – even for the most complicated requests she finds a solution to make the clients happy. When the phone isn't ringing, she likes to listen to music. Maricel manages to style the Glamometer Hoodie fashionably like no other – both for work and after work.
"JUVIA is like a trusting family you can always rely on."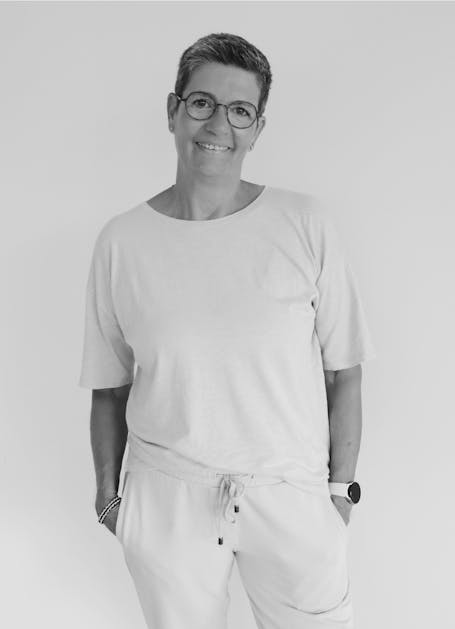 STORE MANAGER OUTLET MONTABAUR
ANDREA
Andrea, our queen of the outlet store, is helpful, reliable, and always keeps a cool head. Providing high-quality customer service and transmitting the JUVIA feeling is what she appreciates about her job. She loves to wear JUVIA from head to toe, and her look usually consists of a pair of slim-fit sweatpants with a cute print and a basic shirt.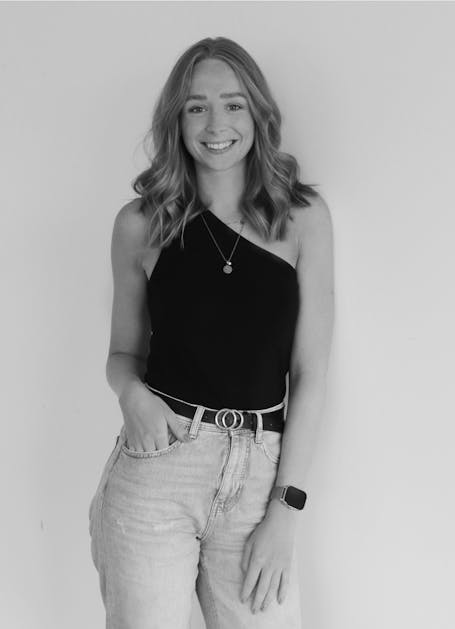 SOCIAL MEDIA & E-COMMERCE MANAGER
SAMIRA
She brings social media content to the next level! With her bright and always new ideas and her hands-on mentality, Samira adds a certain something to the team. Her favorite piece? The one-shoulder top Bea, which she likes to combine casually with jeans in everyday life.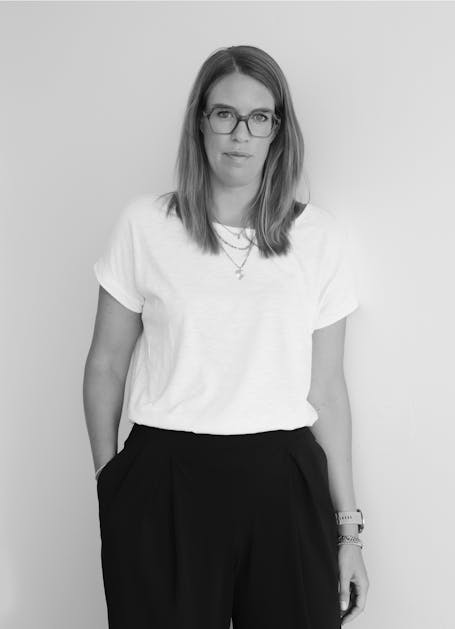 SENIOR MANAGER SALES OPERATIONS
FRANZISKA
Franzi, the goal-oriented problem solver, is always up for a chat. And so is Rocco, her dog. According to Franzi, every working day is different – that's why working at JUVIA never gets boring.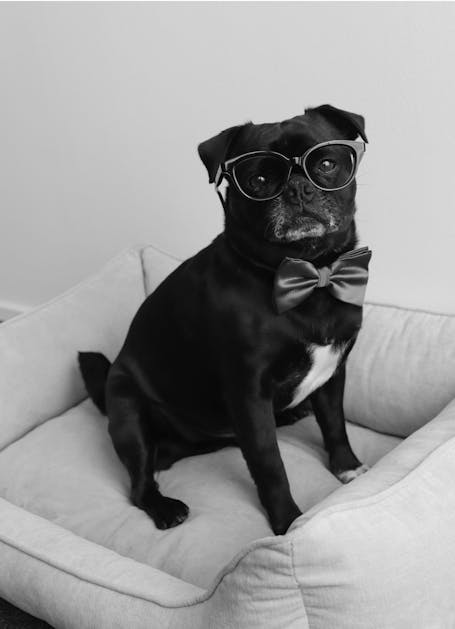 OFFICE SHERIFF
ROCCO
As office sheriff, Rocco keeps track of the headquarters in Cologne. Playing, cuddling, and regular sleep sessions are part of his daily business! He also likes to be bribed with a few treats, but only if Franzi, his owner, gives her go!
TEAMLEAD E-COMMERCE & ONLINE MARKETING
OLIVER
With his relaxed and calm personality, Oli brings his team in line. Not only visually does Oli fit into the all-blond crew, but he also sets a good example professionally. For him, putting ideas into action and learning something new are the perfect daily opportunities for success. Ultimate comfort, no matter where, is how Oli describes his favorite oversized sweatshirt Felix.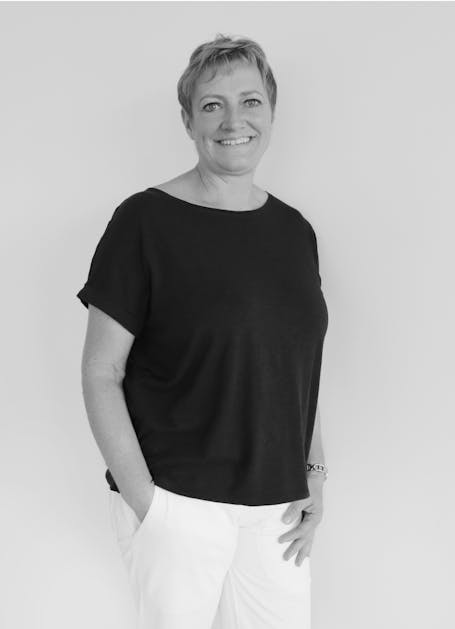 ASSOCIATE SALES OPERATIONS
LONE
Before anything else, Lone needs her cup of tea in the morning. After that, she helps B2B customers with her friendly Danish accent for returns and other requests. Lone is always up for a chat with her colleagues and the team. Her dog Mascha gets cuddles every time she visits the office.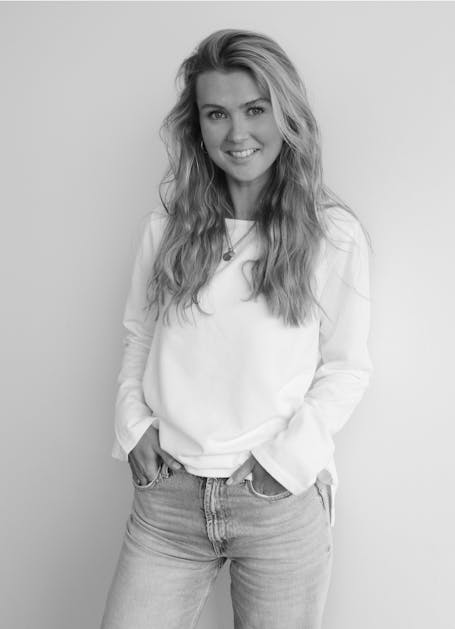 JUNIOR MERCHANDISING MANAGER E-COMMERCE
JULE
Jule adds open mindfulness and her always cheerful nature to Team Digital. When it comes to analyses and evaluations, no one can stop her. In addition to working with numbers, she appreciates the initiative of her bright team, which makes every day different and exciting.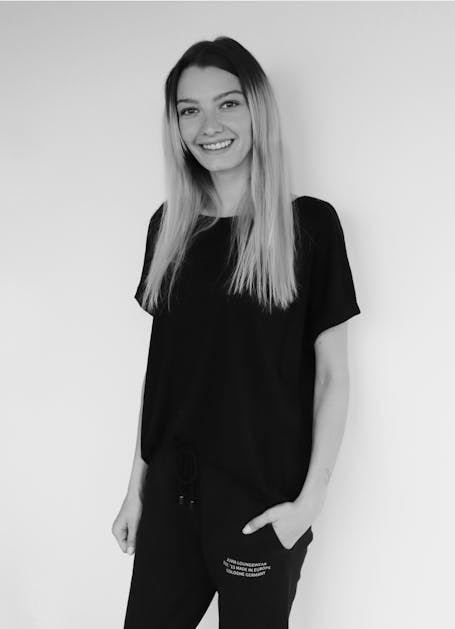 ASSISTANT SALES OPERATIONS
NINA
Nina's helpful and bright personality enriches the team in Montabaur. She loves the warm togetherness and the positive vibes at work and therefore enjoys coming to the office every day. In day-to-day life and for sports, Nina prefers to wear the Pamela leggings with a casual long-sleeved shirt.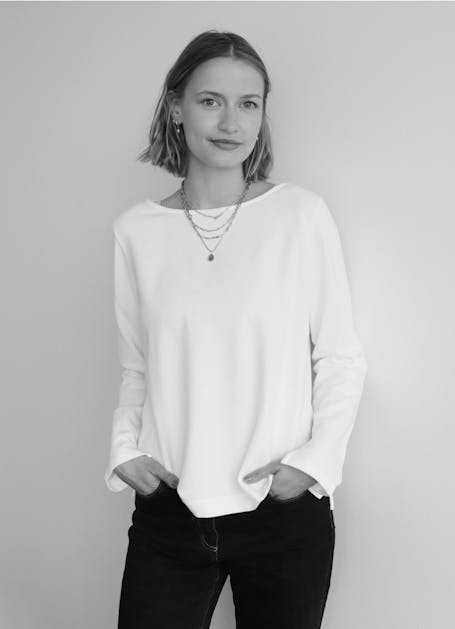 ASSOCIATE PRODUCT MANAGEMENT
ALINA
Never-ending energy, good vibes, and a hands-on mindset – Alina is an indispensable force to the team! According to her, the interdisciplinary contact with colleagues makes her job versatile and fun. The cozy knit pants Frida are her reliable companion on cold days.
"JUVIA has a strong corporate culture reflected in helping and supporting each other whenever necessary, a trusting interaction, and motivation within the team."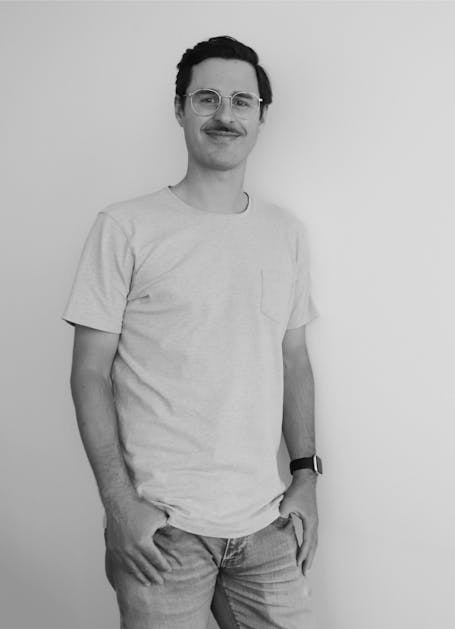 SENIOR MANAGER SUPPLY CHAIN & IT OPERATIONS
PATRICK
Patrick likes to solve problems. If you have a question, Patrick knows the answer. In addition to his ambition and vision for the company, he keeps good vibes at the office and is always up for fun.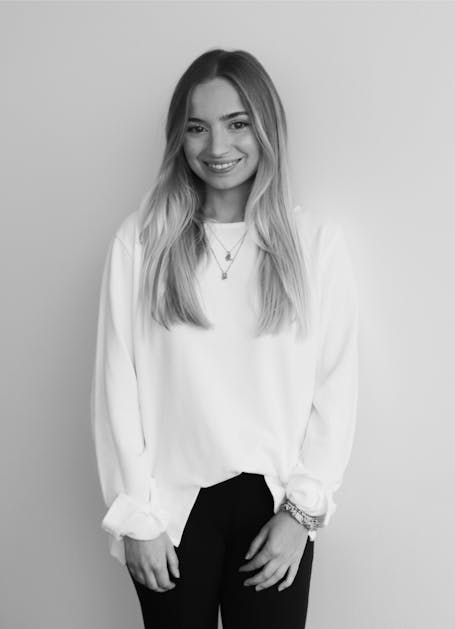 DESIGN MENSWEAR, KNITWEAR & SPECIAL COLLECTION GLAM-O-METER
ANN-SOPHIE
Our sweet and lovely Ann-Sophie brings new ideas and innovative designs to our menswear, knitwear, and the Glam-o-Meter collection. She owns the Glam-o-Meter sweater, which she helped design, in many colors and wears it almost every day to the office. For Ann-Sophie, JUVIA is like a family you can always count on.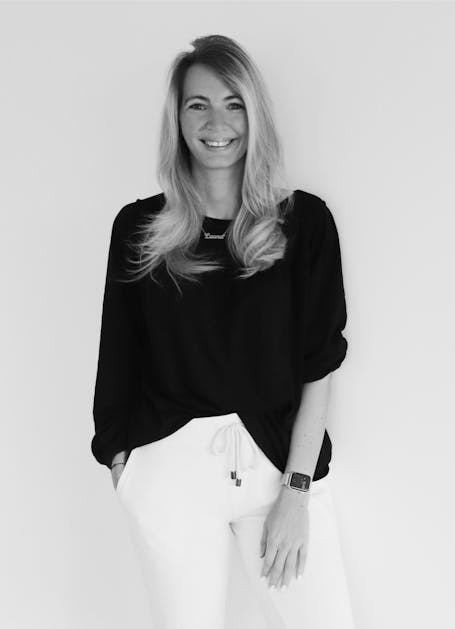 ASSISTANT OFFICE RETAIL
LAURA
Laura loves to inspire people with her cozy looks – preferably in her slim-fit leopard sweatpants. Being helpful, cooperative, and loyal, her colleagues consider her a real team player.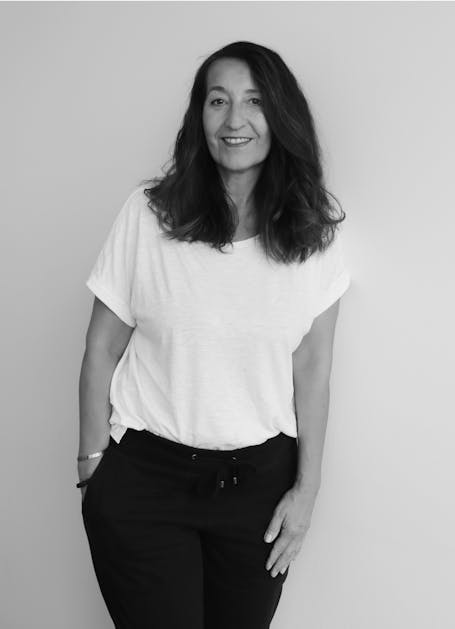 TEAM ASSISTANT SALES OPERATIONS
ANDREA
Everybody needs someone like Andrea in their lives – she is literally the center of the Cologne office and can navigate even the most complicated requests of her colleagues and customers. Always up for a chat and a little joke here and there. She loves the view of the Rhine from her workplace as much as she adores her JUVIA teddy coat.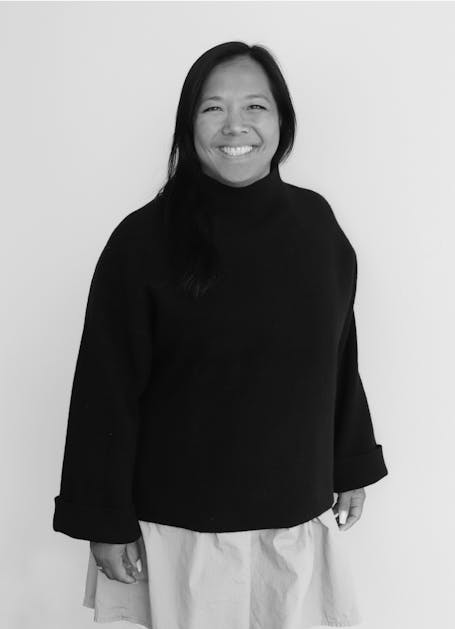 ASSOCIATE HUMAN RESSOURCES
COOKAI
Helpful and friendly, Cookai's door is always open for her colleagues. The team, the working atmosphere, and her area of responsibility make her love her job and appear at the office with a smile every day. Cookai's expertise in all HR-related topics and her patience have helped all of us - even with the most complicated paperwork and at the last minute.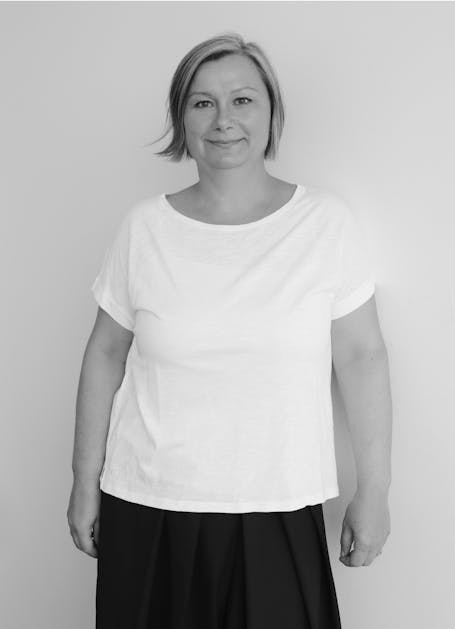 ASSOCIATE TEXTILE AND CLOTHING MANAGEMENT
KATHARINA
Katharina adds not only competence but also humor to the team. She also likes a good challenge! She is happy to be part of such a great team, where appreciation for one another and mutual support are essential. Clear, elegant, and with attention to detail – according to Katharina, this is the best description of the JUVIA styles.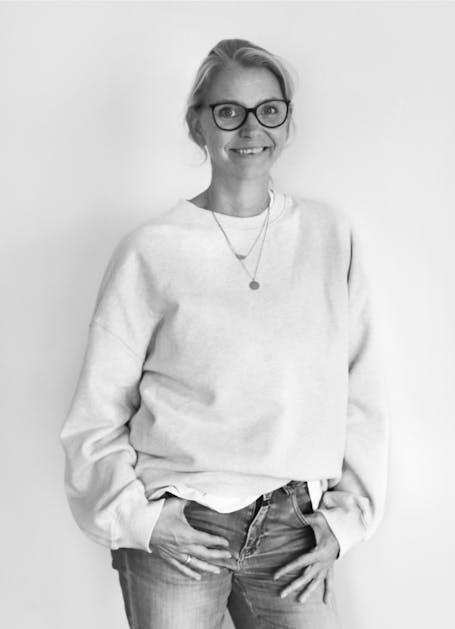 HEAD OF DESIGN WOMEN
VIVIEN
As a serene northern light with a sense of humor and irony, Vivien expresses her creativity in designing our women's collection. Even after 10 years, she continues to work with passion alongside an amazing team, which has now become more friends than colleagues, on our collections. Her favorite piece to wear while doing so is the casual oversized sweater Vicky in a boyfriend style.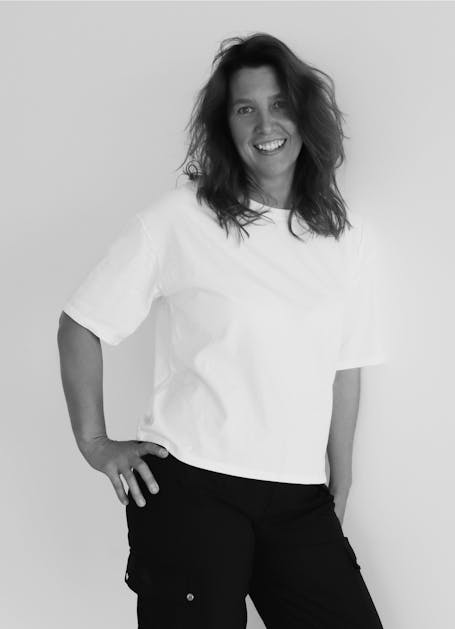 GRAPHIC DESIGNER
JANET
Janet is an all-around talent who can simultaneously create a brochure while horse coaching and memorizing Spanish vocabulary at the same time. The best part of her office life is the endless provision of coffee and cake, but also spontaneous team gatherings after work with her favorite glass of wine! She can't imagine her closet without the casual Alena hoodie.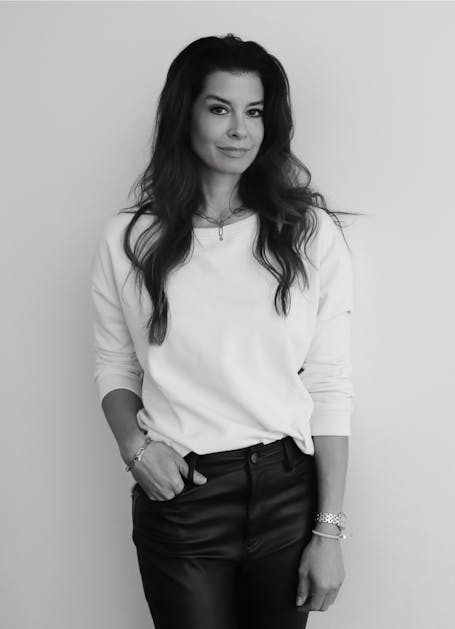 SENIOR DESIGNER MEN & KNITWEAR WOMEN AND MEN
MARA
Empathic and honest, Mara assists everyone with advice and support. She accompanies the products from design to procurement to sales, which makes her range of tasks very wide. In addition to the great products, however, for her, it is above all the colleagues who make working at JUVIA as unique as it is.
ASSOCIATE TEXTILE AND CLOTHING MANAGEMENT
BRITTA
Even in unforeseen situations, Britta remains calm and relaxed. She likes her multisided job, which includes product support from design to delivery. The versatile satin skirt Fleur is her all-time favorite because you can wear it all year round!