SELECTED SPRING STYLES
Are you looking for trendy styles for the new season? Escape the cold temperatures and wrap yourself in natural shades and stylish prints. The perfect looks for spring are waiting for you!
JUVIA OUTLET
LAST PIECES FOR SPECIAL PRICES
Discover popular pieces in last sizes in our OUTLET and enjoy special prices for these colorful JUVIA styles.
JUVIA X BUNTE –
MONACO CREW
This is a call to all people who like to watch the hustle and bustle on Wiener Platz, who like to end their workday in the English Garden, and to everybody who simply loves the Isar at any time of the year: You are part of the Monaco Crew! We love style – we love Monaco di Baviera!
DISCOVER NOW
JUVIA'S WORLD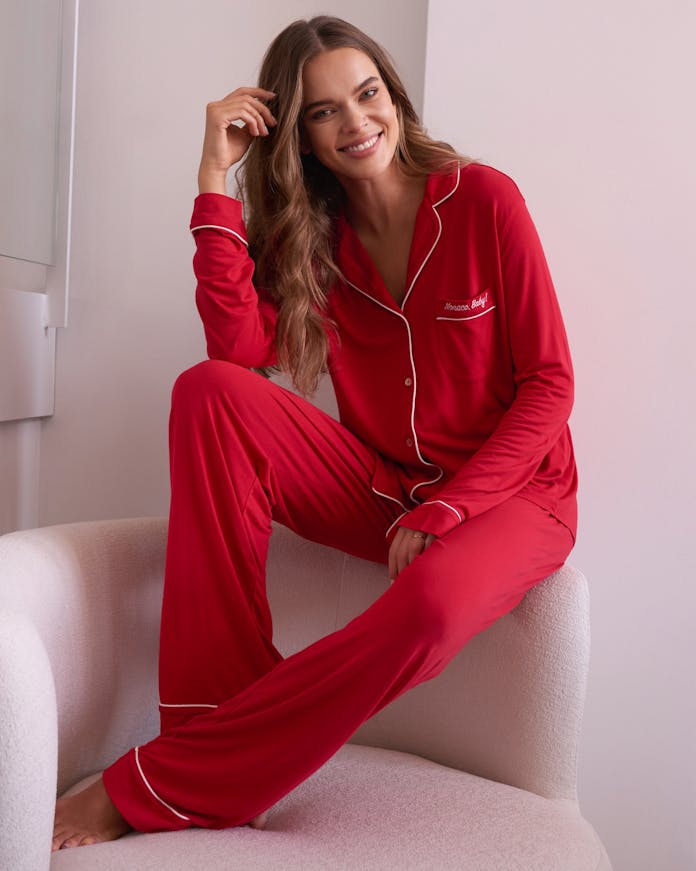 JUVIA x BUNTE –
MONACO, BABY!
Unique flair and relaxed Munich swing. The city that we love so much and home to BUNTE: Monaco, baby!
DISCOVER NOW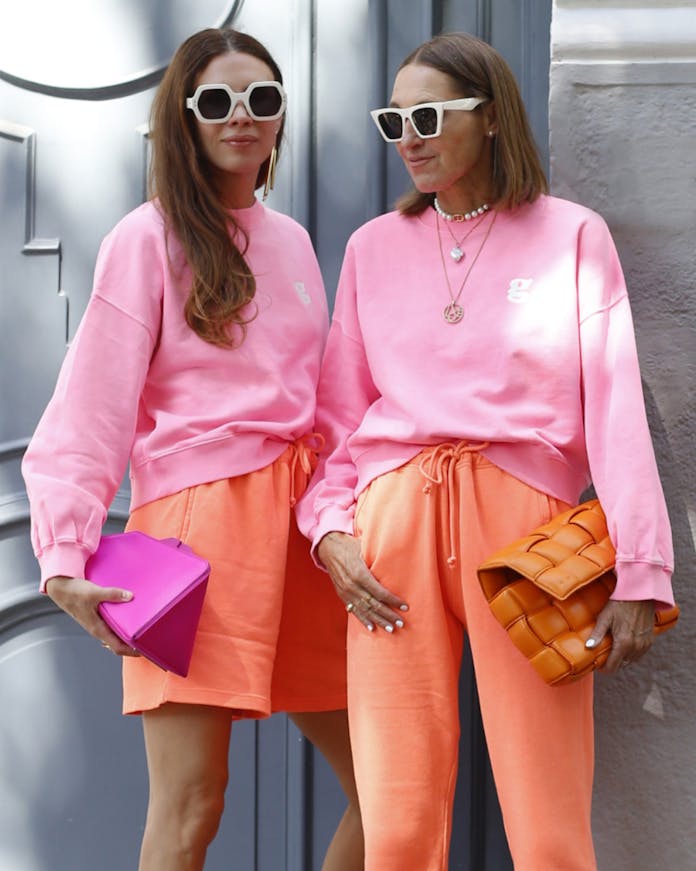 JUVIA x Glam-O-Meter
Relaxed, casual and cool - that's Glam-O-Meter. Welcome to the club, this is the place for you. "All Ages, All Access". Glam-O-Meter is the VIP pass to our very own private comfort lounge.
DISCOVER NOW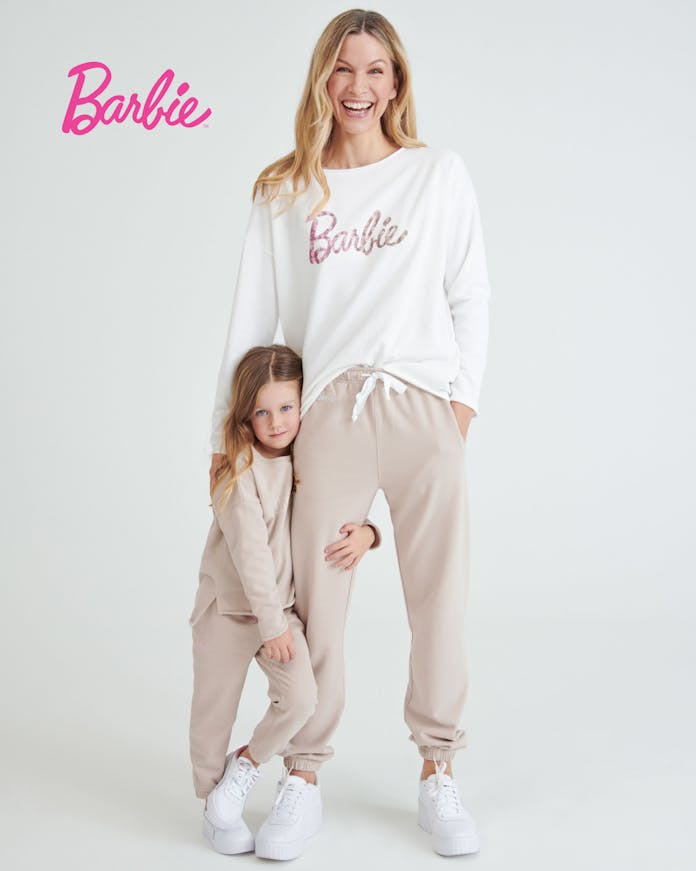 JUVIA x BARBIE
Discover the new Barbie x JUVIA collection. All sales revenues will be donated to the "Deutsche Kinder- und Jugendstiftung and the "Wir stärken Mädchen" project.
DISCOVER NOW
#juviacollection
#myjuvia
FOLLOW US
Loungewear
LUXURIOUS LOUNGEWEAR FROM JUVIA
Elegant, fashionable and super casual – the stylish loungewear from JUVIA promises top comfort and pure glamor. The stylish sweatshirts, pants and T-shirts ensure relaxed moments at home. But it doesn't stop there: these trendy feel-good favorites are also a must when out and about. Whether on a shopping trip in town, at an after-work dinner or in a business meeting – fashionistas, trendsetters and style icons are using these cozy, soft trend pieces to make a real statement.
PERFECTLY PUT-TOGETHER – NO MATTER WHERE OR WHEN
Be it at home on the couch, in the city with friends or doing some yoga in the park – the fashionable loungewear from JUVIA is guarantee for cool vibes and trendy looks. Thanks to the high-quality materials, harmonious colors and fine details, these timeless T-shirts, pants and dresses are so easy to turn into varied outfits. In the right outfit, the tracksuit bottoms can become an eye-catching office piece, the sweatshirt can become a trendy shopping companion and the shorts can wow as the perfect gym piece. Plus the soft materials, fine seams and clean cuts promise top comfort that will capture the hearts of men, women and children alike.
ELEGANT LOUNGEWEAR FOR WOMEN
Fashionable women always look on point in the cozy trend pieces from JUVIA. While the JUVIA hoodie in trending colors invites you to binge your favorite show with a friend at home, the chic tracksuit goes great with cool sneakers to form the perfect basis for a sporty athleisure look. The soft fabrics and comfortable cuts of these trendy fashion pieces always have a loose, casual fit, are super comfortable and adapt to your body wonderfully.

Fashionable women know exactly how to showcase their figure with a few simple tricks: tracksuit bottoms with the legs turned up elongate the leg instantly, a wide lapel on a blazer makes your back look slimmer and a basic white T-shirt is an instant upgrade for any look. Fashionistas also love an exclusive style mix: paired with elegant court shoes, chic blouses, lace tops, mom jeans, or pleated skirts, the versatile collections are sure to stand out from the crowd.
CASUAL ON THE MOVE – HIGH-QUALITY LOUNGEWEAR FOR MEN
Stylish men know how to appreciate the elegant fabrics and comfortable cuts from JUVIA as well: from ultra-comfy tracksuits to cool blazers, shorts and sweaters right through to fashionable accessories such as hats and scarves. With the right shoes and a stylish coat or trendy jacket, men can create varied outfits for any time of the year. At home, the pants, hoodies and co. invite you to relax, while when on the go they are the perfect partners for sport and give every outfit a casual, urban touch. Comfortable cuts, great colors, modern prints and top comfort – the selection of casual loungewear for men is huge.
COOL LOUNGEWEAR FOR KIDS
Tracksuit bottoms in a zebra look? A hoodie with a bold statement print? A pretty dress with nautical stripes? Little fashion fans love the colorful, comfy loungewear pieces from JUVIA! The entire kids' collection features the same causal cuts, cheerful colors and special designs as the collections for mum and dad. Whether curling up on the couch, drawing with friends or rough and tumble in the playground – the cozy, soft loungewear can do it all. Boys and girls feel right as rain in the cute T-shirts, shorts and sweatshirts.
ABOUT JUVIA
The loungewear label JUVIA has been producing super comfy, feel-good fashion for women, men and kids since 2013. The German company designs its collections with super soft fabrics in the very best quality, relaxed designs and top comfort. Harmonious colors, optimal fits and flattering cuts give the glamorous pieces their unrivaled versatility. Fashionable details such as decorative pockets, unfinished cut edges and wide ribbed cuffs make the loungewear unmissable and eye-catching.
Offer valid from 02/01/2023 at 00:00 until 02/13/2023 at 24:00 on all articles with the SET button.