JUVIA x BARBIE
Discover the new charity collaboration JUVIA x Barbie – cute loungewear styles for cool looks. Soft tones in white, pink, and beige build the color concept, modern dip-dye for hip color gradients, cool prints with meaningful messages like "Better Together" and matching outfits for mom and kids make up the new styles.

The icing on the cake: all sales revenues will be donated to the "Deutsche Kinder- und Jugendstiftung" and the program "Wir stärken Mädchen".
YOU CAN BE ANYTHING
Let your imagination run wild. You can be a secret agent, a researcher, a doctor, or an athlete. With Barbie, you can be just about anything. This approach is designed to promote important values such as self-discovery, a spirit of discovery, and a sense of adventure.
#YouCanBeAnything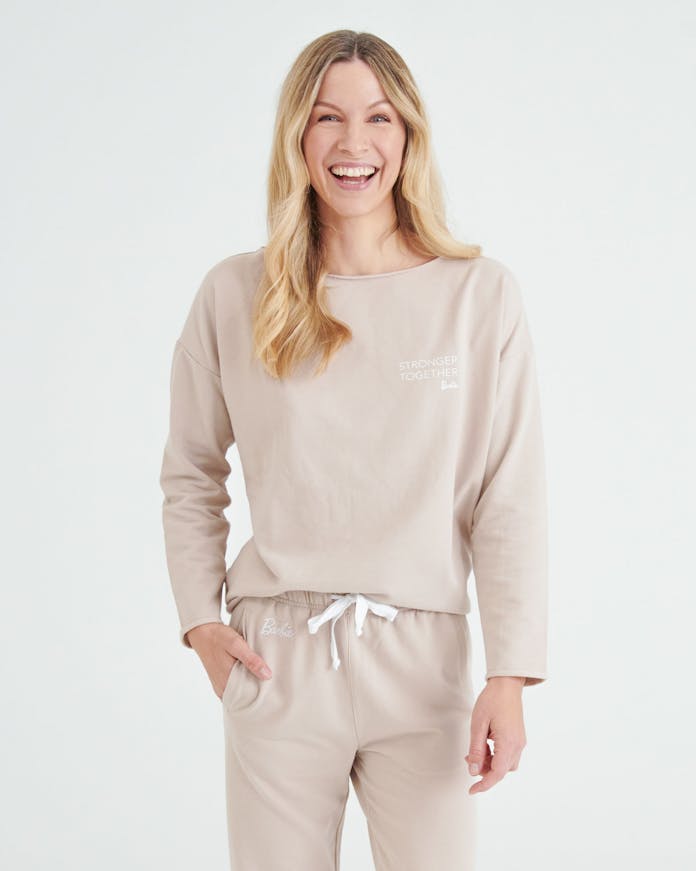 STRONGER TOGETHER
The sweatshirt in a timeless design proves to be a casual all-rounder for every day. The minimalist "Stronger Together" print with the Barbie logo makes the shirt stand out.
SHOP SWEATSHIRT
STRONG MESSAGES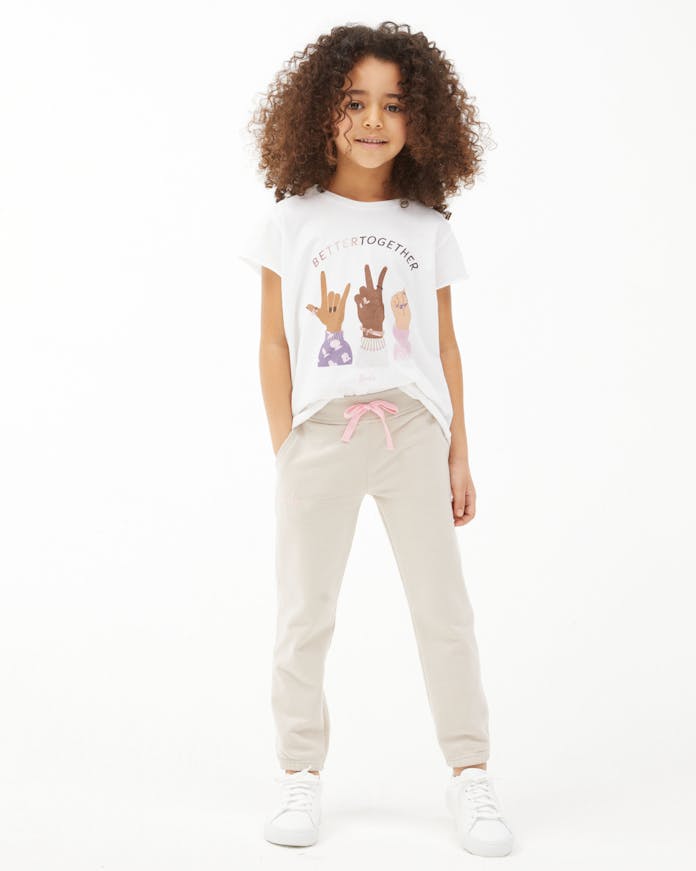 BETTER TOGETHER
The "Better Together" print makes the white T-shirt with a round neck an eye-catcher for any look.
SHOP T-SHIRT
JUVIA x BARBIE
HOODIE
FOR KIDS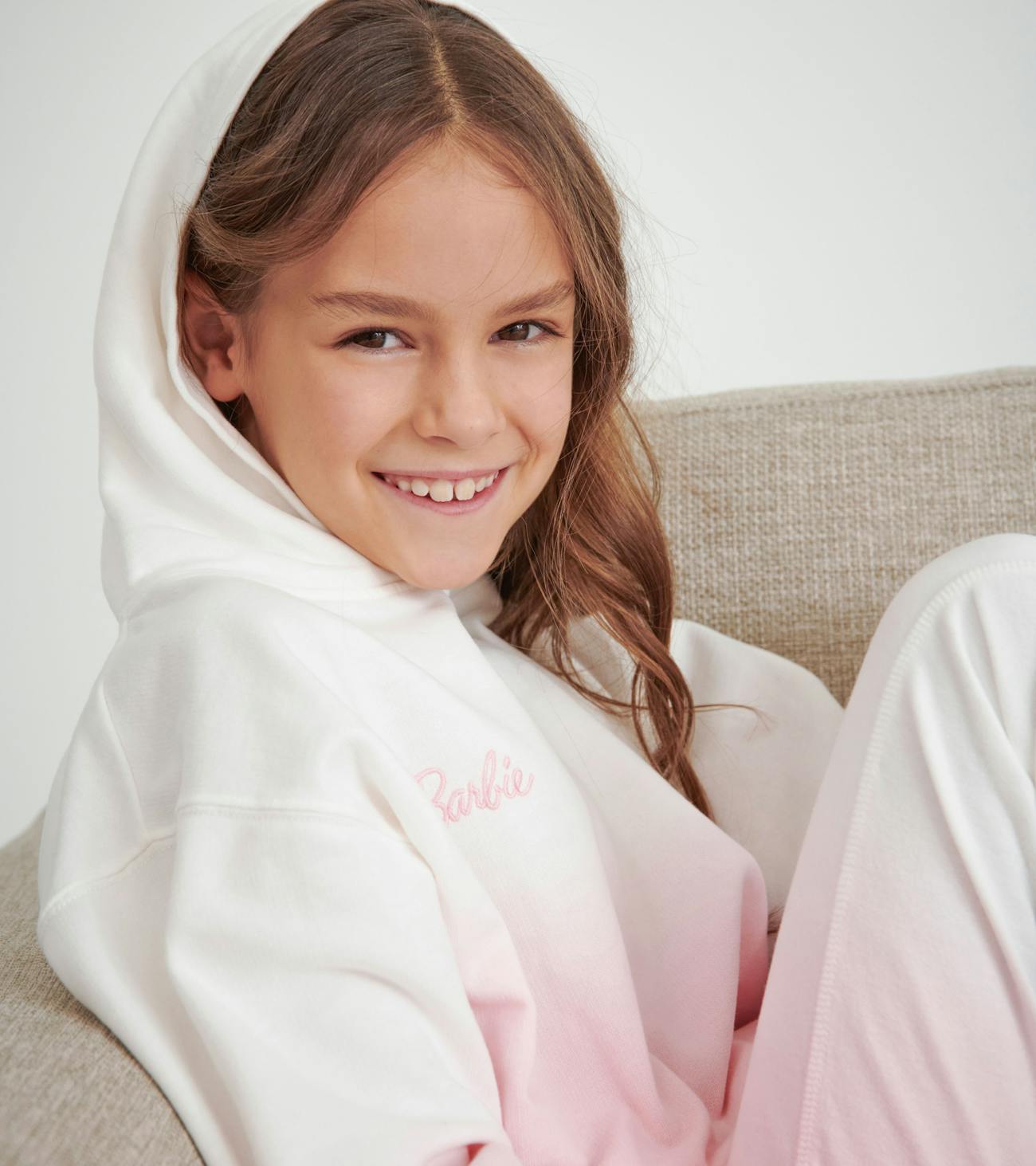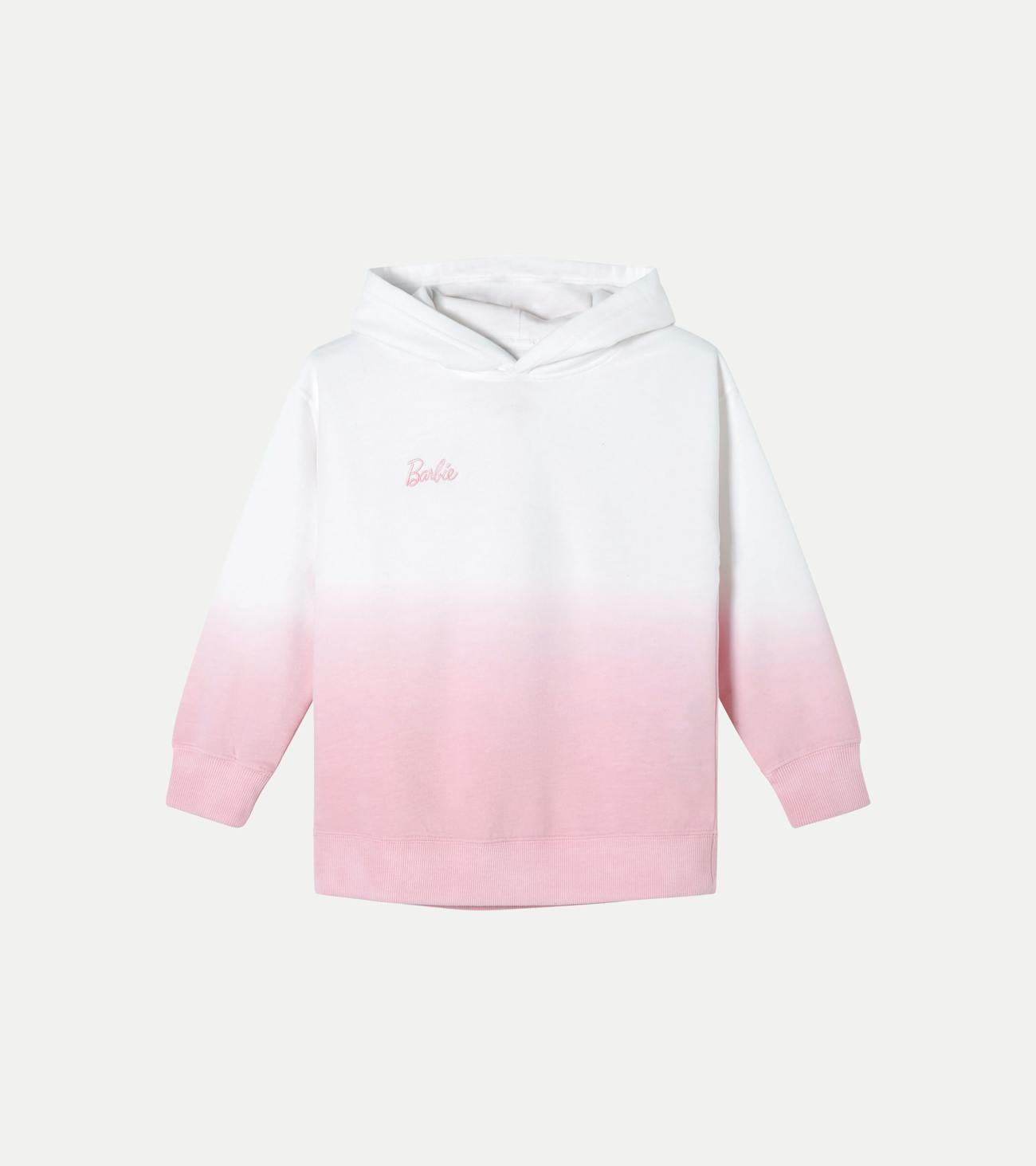 BARBIE STYLES FOR COOL LOOKS
Encourage the endless potential in every girl. Since 1959, Barbie has inspired girls to be everything they want to be. From princess to president, astronaut to zoologist, there's nothing Barbie hasn't accomplished. With more than 200 possible careers, Barbie continues to inspire girls to reach their full potential.

Ruth Handler, inventor of the Barbie
HUMANKIND
SWEATSHIRT
FOR KIDS